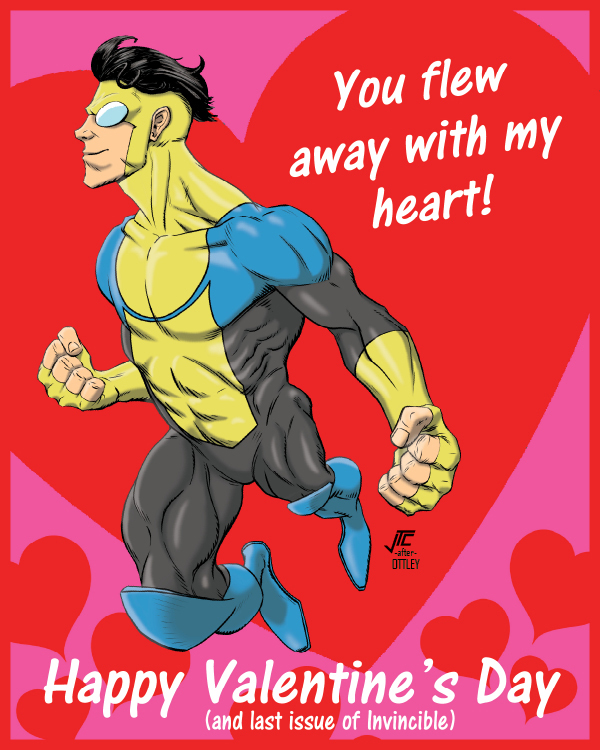 Besides being V-Day, today is also the release day of the last issue of Invincible, one of my all-time favorite series!
I was honored to do production on the series from 2005 thru 2016, approximately issues 22 to 132 and all the collected editions inbetween. Loved watching Mark's tale as he grows from a teenager to a family man while dealing with the challenges of a secret superhero life. Sad to see it go, but happy it gets an ending.
The artwork is an homage to Ryan's cover to issue 100.
========================================
Manga Studio 5 (drawing & flatting) -> Photoshop (coloring) -> InDesign (layout, compositing, text)