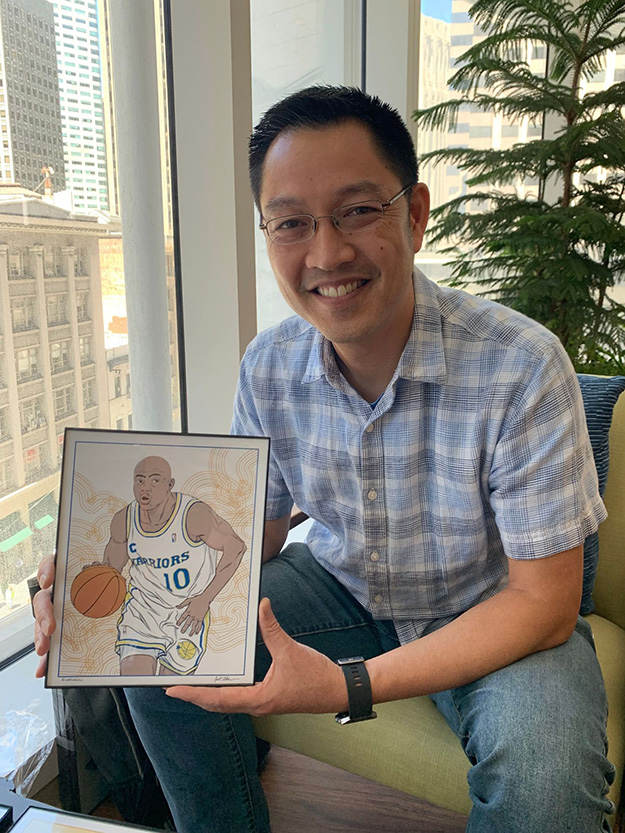 Born and bred in the Bay Area. Currently residing in the Berkeley area. Huge fan of the Golden State Warriors (Go Dubs!) and anything related to comics and art. Pretty much down to eat sushi whenever.

Proud two-time alum of UC Davis (Go Ags!). Earned a Bachelor of Science in Managerial Economics and a Masters of Business Administration. Also alum of The Art Institute of California – San Francisco with a Bachelor of Science in Media Arts & Animation.

Honored to be a part of Image Comics during its time in Berkeley, California. For 12 years, served in the Production Department working up from Intern to Production Manager where, from 2012 through 2016, oversaw the creation of over 3,800 books, shirts, posters, prints, and stickers .

As of November 2018, working in Salesforce's Trailhead department as a Senior Studio Production Designer focusing on assets for Events and Marketing.

Have done freelance illustration, graphic design, and print production for clientele including Bleacher Report, BR Kicks, the LA Clippers, Philadelphia 76ers, Conscious Basketball, Image Comics, Skybound Entertainment, and 12 Gauge Comics.

You can find me on social media at Twitter and Instagram.